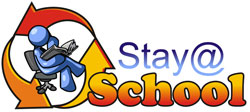 DISSEMINATION REPORT

Partners:
IAL Toscana

Name of the person involved in the event:
Elisabetta Grossi, Pietro Vene as President of Sinergie Association

Date of the event:
19 September 2012 - 19 September 2012

Type of Dissemination event:
Informative Mailing

Description of Dissemination Event:
Informative mail to Pietro Venè in quality of president of Synergie Association.

Target group:
The Associazione Sinergie is born to support the phychosicial wellness of people. Specially they are dealing with young in prisons. The members are psychologues, social assistents, educators, legal advisers, teachers). http://associazionesinergie.org/

Number of people reached by event:
1

Held in:
Firenze, Italy

Outcomes and Results:
Reach all professional members of the associations.

Supporting Documents: