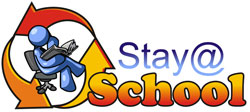 DISSEMINATION REPORT

Partners:
IAL Toscana

Name of the person involved in the event:
Iacopo Del Gamba

Date of the event:
02 October 2012 - 02 October 2012

Type of Dissemination event:
Informative Mailing

Description of Dissemination Event:
Personal meeting and informative mail on the project to Iacopo dle Gamba, direttore formazione e consulenza, Gruppo editore Giunti.

Target group:
As Giunti is editing many books for teachers, our indirect target group would be allthose teachers who are dealing with Giunti's editions.

Number of people reached by event:
1

Held in:
Firenze, Italy

Outcomes and Results:
We hope that giunti can reach the project as associated partner.

Supporting Documents: