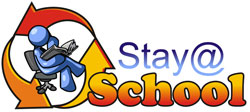 DISSEMINATION REPORT

Partners:
IAL Toscana

Name of the person involved in the event:
Ing. Leonardo Labita, resposnsabile EURES Sicilia

Date of the event:
09 October 2012 - 09 October 2012

Type of Dissemination event:
Informative Mailing

Description of Dissemination Event:
An informative mail about the project results.

Target group:
Colleagues of the Sicily Region who are dealing with schools and teachers.

Number of people reached by event:
1

Held in:
Firenze, Italy

Outcomes and Results:
Hopefully we can have contacts with Sicily Region regarding the topic of early school leaving.

Supporting Documents: