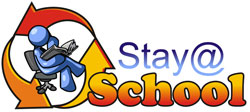 DISSEMINATION REPORT

Partners:
IAL Toscana

Name of the person involved in the event:
Gabriella Pusztai

Date of the event:
10 January 2013 - 10 January 2013

Type of Dissemination event:
Newsletters

Description of Dissemination Event:
A description of the project sent to 111 members of a google group. Members are teachers, educational specialists in Hungary.

Target group:
Hungarian teachers.

Number of people reached by event:
111

Held in:
Firenze, Italy

Outcomes and Results:
Hopefully some of the teahcers will use the project products, Maybe they will ask to collaborate wit the project partners.

Supporting Documents: