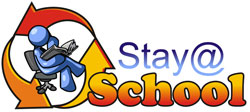 DISSEMINATION REPORT

Partners:
Florida

Name of the person involved in the event:
Marcel·la

Date of the event:
22 March 2013 - 22 March 2013

Type of Dissemination event:
National Meeting

Description of Dissemination Event:
Request of colabotation to the Education sand Social services area of the Alaquas Townhall Meeting with Diana Muñoz, counselor of youth at the aldaia townhall. She informed that the proposal of being associate partners of the project have been accepted byt the cometee

Target group:
Youth and education cometees of Alaquas Townhall

Number of people reached by event:
10

Held in:
Aldaia Townhall

Outcomes and Results:
Engagement of the responsibles of Social services and Education of this Townhall on the project. They will inform the secondary schools directors and councelors of this town.

Supporting Documents: