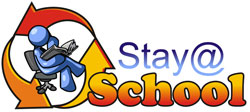 DISSEMINATION REPORT

Partners:
Florida

Name of the person involved in the event:
Marcel·la Senent and Bernardo Arocas

Date of the event:
09 April 2013 - 09 April 2013

Type of Dissemination event:
traning planing

Description of Dissemination Event:
Marcela talks with Bernardo Arocas and Jose Mª Parra, teachers of the Secondary school at Alzira. The teachers ask Marcela for training for teachers on methodologies and class management.The content of the training is discussed and resources including the Stay@School resources

Target group:
Teachers of the Alzira secondary school

Number of people reached by event:
22

Held in:
Alzira , Valencia , Spain

Outcomes and Results:
Training session/s will be held for the teachers of this school conducted by Marcela. That will be a good chance to promote the portal.

Supporting Documents: