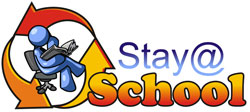 DISSEMINATION REPORT

Partners:
Florida

Name of the person involved in the event:
Enric Ortega

Date of the event:
30 March 2012 - 30 March 2012

Type of Dissemination event:
Conference or Fair

Description of Dissemination Event:
The CEFIRE's are local branches of the Region government-Education area for the innovation and traning on education. The CEFIRE for the area of Castelló. We explained the project objectives and the course structure. About 80 secondary school managers attended.

Target group:
Secondary School managers

Number of people reached by event:
80

Held in:
Castello, Spain

Outcomes and Results:
Secondary school directors from the area of Castelló got general info on the project and the course

Supporting Documents: