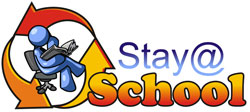 DISSEMINATION REPORT

Partners:
Florida

Name of the person involved in the event:
Gisela Vidal, Marcela Senent, Enric Ortega

Date of the event:
28 March 2012 - 26 April 2012

Type of Dissemination event:
Article on website

Description of Dissemination Event:
We published a short article about the project, talking about the course and local schools that will participate on it. It was a short article with a link at the front page (home) of Florida Group website.

Target group:
Florida Educational Group includes Secondary School, University, vocational training, language school, job placement setvices, Foundation, etc, therefore it has a large number of stakeholders and they are very diverse but mainly from education sector.

Number of people reached by event:
26100

Held in:
online from Catarroja, Spain

Outcomes and Results:
The Florida Group website had on the days the new was about 4000 visits

Supporting Documents: