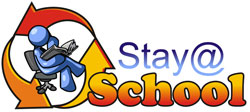 DISSEMINATION REPORT

Partners:
IAL Toscana

Name of the person involved in the event:
Fenyvesi Kristof, University of Jyväskyläi, Finnland.

Date of the event:
10 January 2013 - 10 January 2013

Type of Dissemination event:
Informative Mailing

Description of Dissemination Event:
Information about the project.

Target group:
Teachers, colleagues working with Kristof Fenyvesi dealing with the new ways of teaching methods.

Number of people reached by event:
1

Held in:
Firenze, Italy

Outcomes and Results:
Hopefully he will use this information in his work.

Supporting Documents: