This section of the web site gives the access to the products developed by the teachers involved in the [email protected] project and are addressed to students in order to raise awareness on the issue of early school leaving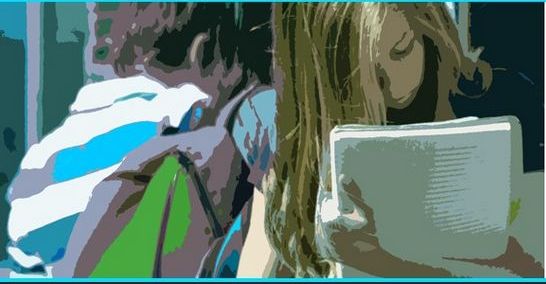 The Belgian working group has created a blog dedicated to the "
[email protected]
" project. It is an exchange space for students on the topic of early school leaving.
Aims
The blog is addressed to students. The testimonies and videos catch their attention, presenting problems they might have and implying they are not alone in this situation. The purpose is to break taboos on this sensible subject. Students can in this way gain self-confidence, be encouraged to talk about their problem and seek a solution to it. Use
The testimonies express a situation related to early school leaving. They are all related to a risk factor, which is not mentioned in the blog. In this way, students can think about the sentence and try to imagine the situation of its author. The next step is to watch the associated video showing a situation related to the same risk factor. Again students can think about the situation described, find a solution to that specific problem and try to see a connection with their everyday life (experienced by themselves or by their friends). Students should be encouraged to talk about the subject, or at least to write a comment under a video to have a dialogue with other students.
The blog is available at:
http://inforef.be/projets/stayatschool/
Click on the links below to download the patterns of the cube: