This project has been funded with support from the European Commission. This material reflects the views only of the author, and the Commission cannot be held responsible for any use which may be made of the information contained therein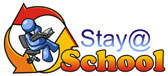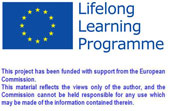 This section of the web site gives the access to the products developed by the teachers involved in the [email protected] project and are addressed to students in order to raise awareness on the issue of early school leaving
Campaign on preventing school dropout
"THE LOST CASE" from a short story to a video clip
This tool dedicated to the students on the topic of school discomfort and difficulty stems from the awareness that within the learning paths of school life and the use of technology, social networks now represents an aspect on which having at least compare with the students.
Tool is thus presented as a tool centered on teaching proposal on the methodologies that address the difficulties of a learning style is not always homogeneous. ( you can find reference also in Training Package of School Inclusion Portal, chapter on Teaching methods)
Teaching strategies starting from this point of view are manifold, and having to choose what you prefer to seek to depart from the experience of the student and its impact with the reality of high school.
Download the
product
.